Venue
IEEE RFID 2013 will once again be co-located with RFID Journal LIVE! in Orlando, Florida at the Orange County Convention Center (OCCC).
A campus map of the entire OCCC area may be found right here.  IEEE RFID 2013 and RFID Journal LIVE! 2013 will be held in the South Concourse of the North/South Building. An indoor map of the South Concourse may be found right here.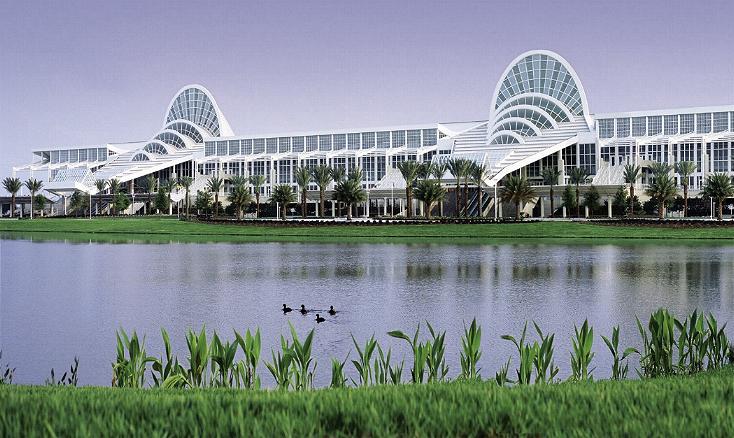 Accommodations
The host hotel for RFID Journal LIVE! 2013 is the Hilton Orlando, which is only 13 miles from the Orlando International Airport and a short walk via a covered walkway to the OCCC.
RFID Journal has negotiated a special discounted rate of $189 (plus tax) single or double occupancy at the Hilton, the closest hotel to the Convention Center's South Concourse, for all LIVE! participants.  Included in this rate is free parking and free Internet Access.  Group discounts are based on availability. Attendees are advised to make their reservations early to secure this rate.
Paid parking is available at the OCCC.  For those staying at the Orlando Hilton, the parking is free (a benefit of the LIVE! negotiated rate).
There are two easy ways to book your room:
Online: https://resweb.passkey.com/Resweb.do?mode=welcome_ei_new&eventID=9755777
By Phone: call toll-free 1-888-488-3509. Please reference group code RFI. International guests may call +1 (407) 313-8400, option # 1.
For more detailed hotel information and the link to make your reservations, please refer to the RFID Journal LIVE! 2011 website hotel page at:http://www.rfidjournalevents.com/live/hotel.php.
Finding the Venue and Accommodations
Click here for directions to the Orange County Convention Center.
Click here for directions to the Hilton Orlando.